Dashboards Shell
Seeing as we were transitioning from Legacy we needed a new base "Shell" into which the Dashboard pieces would fall.
Here is an early sketch showing the main components that would form the Dashboard shell: Local Navigation, Tabular screens (for comparisons), grid tools, grid layouts, notifications area, marketplace for dashboard widgets and modals for SPA interactions. It was to be a Single Page Application architecture and everything needed to be "on hand".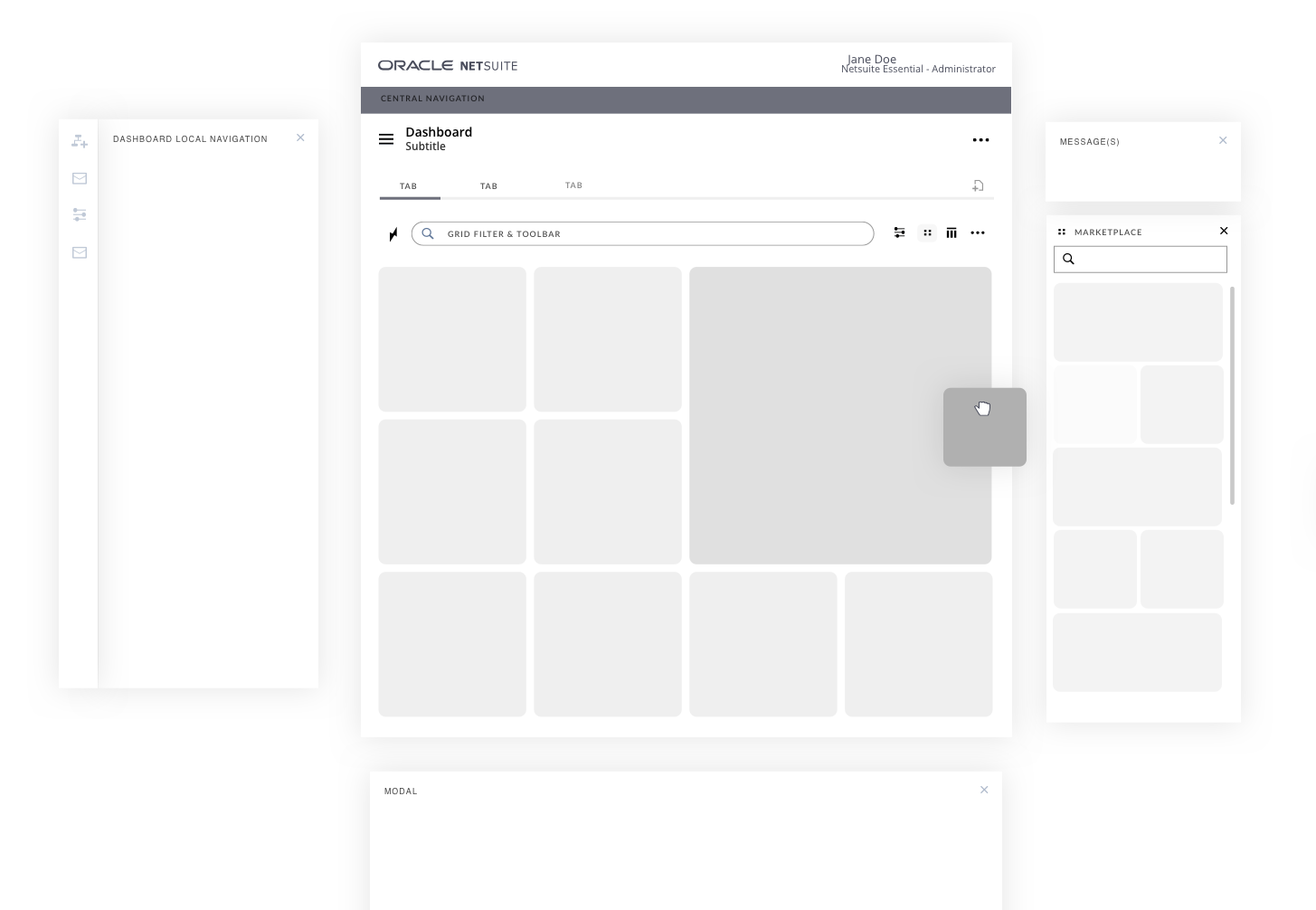 Grid Testing
I studied different modalities for the grid layout: Static, Masonry, Meticulous. Here is the meticulous grid example.
On top of the infrastructure, inside the Grid, we would be placing our Dashboard Widgets, which would come from the Library/Marketplace (the name wasn't finalised). Widgets could come individually, or in logical groups. The layout is customisable by the user.
O
We wanted elements of "Intelligence" to be incorporated into the dashboards, such as the below suggestion which would leverage the Oracle Netsuite data universe for comparative benchmarking, and other more banal examples like, for example: Auto-approving expenses - a boring, detail-heavy and time-consuming job for managers. 
These demos are early prototypes designed for SuiteWorld 2018, before real discovery and architecting really began - as an appetiser for what was coming next for Oracle Netsuite customers.
Studying Global Filtering
As an example of micro-interactions: Filtering the grid by Geography and Time-range: we were still discovering how best to highlight the filtered data in the grid.